Since 1978, Humphreys & Associates, Inc. has advocated and promoted the integration of technical, schedule, and cost components to achieve the full benefit of using a performance measurement system to enhance management visibility and control. We have a long tradition of leadership in the industry and providing a balance of proven and innovative EVMS processes to apply to project management challenges.
Founded in 1993, Pinnacle Management Systems provides management consulting, systems Implementation, training & education in the areas of Earned Value Management and Enterprise Project and Portfolio Management. Pinnacle is a Platinum Partner with forProject Technology and has supported multiple EVMS forProject implementations across Aerospace, Defense, Government and other industries.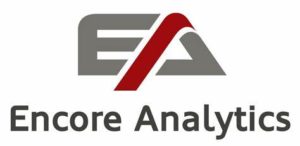 Encore Analytics' software application, Empower, is a market-leading, web-based EV analysis tool. It was designed from the ground up to require only a browser on the client computer, yet still provide a rich interactive user interface to empower Control Account Managers, Program Managers and government oversight organizations with the critical information needed to successfully manage complex programs.
forProject supports integration with Empower from both our EVMS forProject application and our Schedule Analyzer forProject application. Together, forProject and Encore Analytics Empower provides an integrated, end-to-end solution for EV cost analysis, schedule analysis and earned value metrics analysis.

EVMS forProject is now available in a cloud-based, hosted solution via our partnership with LoadSpring, the market leader in cloud-based project management solutions. With five Class A data centers in Massachusetts, California, Toronto, Singapore and the United Kingdom, LoadSpring currently services over 4,000 companies and 100,000+ users worldwide. Their SSAE 16 SOC 2 Type II security certification provides a highly secure infrastructure and cloud environment.
forProject is a Microsoft Silver ISV software partner specializing in Project and Portfolio Management. The forProject software solutions are based on the Microsoft technology platform including .NET, SQL Server and Visual Studio. Our solutions work cooperatively with Microsoft's family of project planning, scheduling and portfolio management tools, including Microsoft Project (Professional and Standard), Project Server and Project Online.
Unanet is a leading provider of project-based ERP and CRM solutions purpose-built for Government Contractors, AEC, and Professional Services. More than 3,300 project-driven organizations depend on Unanet to turn their information into actionable insights, drive better decision-making, and accelerate business growth. All backed by a people-centered team invested in the success of your projects, people, and financials. EVMS forProject integrates with Unanet for a complete EVMS solution.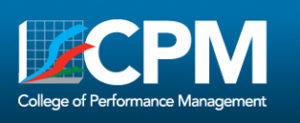 The College of Performance Management (CPM) is a global, non-profit, professional organization dedicated to developing and disseminating the principles and practices of earned value management and other project performance management techniques. forProject is an active member of CPM and a regular sponsor of CPM events such as the annual EVM World Conference and the IPM Workshops. See our News and Events page for additional information about upcoming events.
The National Defense Industrial Association (NDIA) drives strategic dialogue in national security by identifying key issues and leveraging the knowledge and experience of its military, government, industry, and academic members to address them. forProject is an active member of the NDIA Integrated Program Management Division (IPMD) . The purpose of the Integrated Program Management Division (IPMD) is to lead the advancement of integrated program management through industry and government partnership.

The Project Management Institute (PMI) is the world's leading association for those who consider project, program or portfolio management their profession. Many of our customers and team members are PMI members. Successful completion of forProject training courses can be submitted for PDU Education credits in support of PMP and other PMI certifications.